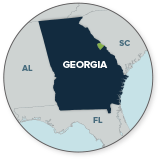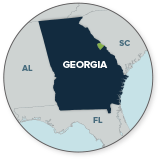 Thrive in Columbia County, Georgia – Your Augusta Opportunity
Columbia County, Georgia, established in 1790 and positioned along the Savannah River, is one of the fastest growing counties in the nation. Money Magazine named Evans, Georgia as #1  Best Place to Live in America.  The surge in population and recognition can be attributed to rising incomes, a strong public school system, an expanding retail sector, low crime, and consistent recognition by CNBC and Area Development Magazine recognizing Georgia as the #1 state for business.
Cover photo credits to A B Beverage Company, Papa Joe's Banjo-B-Que Music Festival, and Moose Pro Foto.
5

Reasons Business Thrives in Columbia County

#1 in job growth "Where the Jobs Are", CNN Money, 2013

#2 top-ranked 'digital city'Digital Cities, 2012

#2 IN TOP 25 METROS FOR HIGH TECHNOLOGY GROWTHEngine Advocacy, 2012

#4 CITY IN THE U.S. TO LIVEDigital Journal, 2013

#1 – EVANS, "BEST TOWNS IN GEORGIA FOR YOUNG FAMILIES"nerdwallet.com, 2013
Featured Companies
JANUS Research Group, Inc.
A forward thinking and leading edge technology solutions provider with expertise in high-end 3D virtual training and visualization environments.
Club Car
Club Car boasts nearly 60 years of industry-leading innovation and design, initially focused on golf cars and then expanding to commercial utility vehicles and personal-use transportation.
John Deere Commercial Products
Taking the lead as the world's top manufacturer of farm, forestry, and construction equipment, John Deere pride's itself in upholding their founder's core values of integrity, quality, commitment, and innovation.
Featured Property
White Oak Business Park at I-20 
700 Innovation Parkway, Appling, Georgia 30802
Publicly-Owned New Business Park
Total Acreage 610 acres
Zoning Classification M-2, Industrial Manufacturing
Immediate Proximity to US 20
Electricity: Multiple transmission lines through Georgia Power & Jefferson Energy Cooperative
Natural Gas: 4″ high pressure steel main on- site
Water: 12″ line with Columbia County Water Utility
Waster Water: 8″ + 12″ line with Columbia County Water Utility
Telecommunications: Multiple Providers on- site
More Information: www.whiteoakbusinesspark.com
Contact Information
Anita Patel
Development Authority of Columbia County
(706) 312-1375
apatel@developcolumbiacounty.com
info@developcolumbiacounty.com