Entrepreneurship/Small Business
A Growing Hub for Entrepreneurs & Small Businesses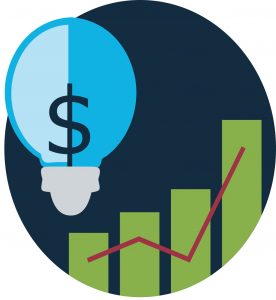 There are limitless possibilities for entrepreneurs and small businesses in Columbia County.
The Opportunity Zone, an initiative to redevelop the West Town Shopping Center and surrounding areas, is a business growth project. Any businesses that locate within the Opportunity Zone designated area and create jobs (at least two) are eligible for the Georgia Job Tax Credit, or $3,500 per eligible net new job. Additional incentives for job creation may be available under the Military Zone Tax Credit Program.
The Opportunity Zone is one of many endeavors underway to foster entrepreneurialism. There are plans in place to develop a small business incubator or startup accelerator – alongside universities and technical schools in Georgia – that will help aspiring business people navigate and overcome the challenges associated with starting a business. Columbia County's goals in working with these individuals include job creation, employer/company retention, accelerating or nurturing growth in a local industry, diversifying the local economy, and supporting and growing the innovation ecosystem.
Small Business Financing Opportunities
The U.S. Small Business Administration and the Central Savannah River Area Business Lending Agency offer small businesses financing options in Columbia County. There are three primary options offered through the U.S. Small Business Administration:
Basic 7(a) Loan Guaranty – primary loan program for small businesses; highly flexible
Certified Development Community 504 Loan – available to small businesses acquiring real estate, machinery, or equipment for expansion or modernization; long-term, fixed-rate
Microloan 7(m) Program – short term loans of up to $35,000; loan process completed through intermediary; applicant's loans not guaranteed by the SBA
Learn more about local and state taxes and incentives.
Downtown Evans Retail Development
It has long been a vision of residents and local leadership to have a downtown area in Columbia County. The recent groundbreaking near the Evans Towne Center marks the beginning of a large development designed to transform the heart of Columbia County. The Plaza, which will be comprised of six buildings covering 150,000 square feet, will provide entrepreneurs and small businesses new opportunities not previously granted to the community. An abundance of restaurants, retail, and office space will bring a new meaning to think globally, thrive locally!