Innovative Manufacturing
Exemplary Manufacturing and Supply Chain Systems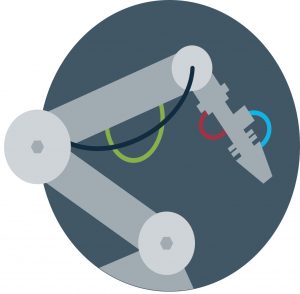 John Deere, GIW Industries, and Club Car are manufacturing powerhouses in Columbia County due to ample transportation and logistical benefits:  access to the interstate and highway system (I-20, U.S. 221), airports, and two of the busiest ports in the U.S. – Savannah and Charleston enable Columbia County to be the place where businesses thrive.
Other regional assets like the high concentration of workers with STEM (Science, Technology, Engineering, Math) degrees, the availability of production workers and manufacturing processes, the significant number of graduates from technical programs, and the opportunity to build on the existing, local base of major manufacturers all contribute to the area's achievements – current and future – within innovative manufacturing. See a list of major manufacturers in Columbia County here.
Untapped Sectors
Along with heavy equipment manufacturing, there is
untapped potential in the food and beverage and
medical devices industries. Columbia County is an
attractive place for food and beverage because of its
central location to national markets. It's an appealing
location for medical devices because of the existing
presence of health services, and a growing and
diverse medical community with industry-leading
research and development opportunities.