Education
K-12 Schools: Top choices across the board.
Columbia County Public Schools:
Superb facilities, a dedicated and highly qualified teaching staff, and motivated students ready to learn—the equation is complete for a system that routinely ranks in the top 10% of the state's 164 school districts.
Measurable achievement: To achieve and maintain the high rank, the Columbia County school system has consistently evidenced measurable achievement. In 2011-2012, for example, 97% of students in grade three and 98 percent of students in grade five and grade eight scored at or above grade level in reading on standardized tests. Ninety-seven percent of 11th graders met or exceeded standards on the Georgia Writing Test, and the average SAT score for the district, 1506, exceeded the national average. Columbia County students are getting into college with ease, and often with university credits in place, thanks to continually increasing enrollment in Advanced Placement (AP) classes.
Preparations + Qualifications: Students come to our school system ready to learn, from families that understand the importance of education. A 96% daily attendance rate, and a drop-out rate at a meager two percent are a testament to parental support.  And in the Columbia County school system, prepared students meet teachers ready to teach, with dedication, passion, and credentials: More than 65%of our teachers have advanced degrees, 100% are teaching in-field, and 99% are designated as "highly qualified".
Great starts here: An education in the Columbia County school system promises every child an outstanding start in life, with critical support at every level. Beginning in middle school, school counselors and graduation coaches keep students on track for college entrance and collegiate success. (Joint enrollment is also available at Georgia Regents University.)  And for students interested in work immediately after high school, the Career, Technical and Agriculture Education (CTAE) Pathways program enables students to combine traditional academics with strategic work-related skills in a variety of fields.
Private Schools:
Here in Columbia County and the Augusta area, families also enjoy a diverse range of high-quality private options. Founded in 1960 and located in Martinez, the Augusta Preparatory Day School enrolls three-year-olds through 12th grade, with graduates going on to success at colleges all over the nation, from the Ivy League to M.I.T., from Amherst to William and Mary. Also located in Martinez, Augusta Christian School offers an excellent non-denominational parochial school environment stressing values and achievement. In nearby Augusta, Episcopal Day School educates pre-kindergarten through 8th-grade students with a well-rounded curriculum that includes academics, arts and after-school athletics. Other excellent parochial choices include Curtis Baptist School and Westminster Schools of Augusta, where 74% of the students participate in sports, over 40% participate in fine arts, and 41% of the junior and seniors are AP Scholars.
Higher Education
Post-Secondary Organizations Providing Life-Changing Education
Columbia County and the Augusta MSA are home to numerous higher education institutions that offer distinguished degree programs at the undergraduate and graduate level, as well as business and industry training programs.
Augusta Technical College: Strategic skills for industry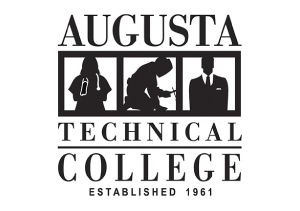 The only technical school in Georgia to win the U.S. Secretary of Education's Award of Excellence, the Augusta Technical College of Georgia offers over 100 programs of study, including Allied Health and Nursing as well Information, Engineering, Chemical, Industrial and Engineering Technologies. A newly launched Nuclear Engineering Technology program will support the area's growing need for nuclear expertise created by expanding opportunities at Plant Vogtle and the Savannah River Site. And for all area business and industry, ATC is a valuable resource for customized education, job training, and retraining.
Augusta Technical College is a two-year college that serves the needs of industries and the public in a five-county area in east Central Georgia. They aid in economic development by providing programs that specialize in Allied Health Sciences and Nursing, Business, Public Safety, Early Childhood Education, Arts & Sciences, Learning Support & Personal Services, Information Technology, and Industrial & Engineering Technology. Augusta Technical College provides Associate of Science and Applied Science degrees, diplomas, and technical certificates. It is the only technical school in Georgia to have won the U.S. Secretary of Education's Award of Excellence. It is also Columbia County's local partner to QuickStart, which provides free customized training to qualified businesses in Georgia.
Augusta University: Life-changing research. A life-changing education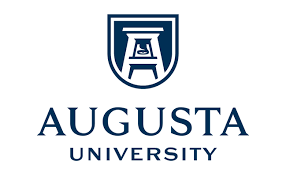 Leading in education and in the advancement of knowledge, Georgia Regents University is building on a nationally respected foundation of medical education and research achievement with expanded offerings in business and arts and sciences. With an enrollment of 10,000 students and a full-time faculty of 1,000, AU is comprised of nine colleges and schools.
Augusta University, formerly Georgia Regents University, offers 43 undergraduate, 34 graduate, and 18 doctoral and professional programs through nine colleges and schools. The University boasts nationally ranked business and nursing schools, as well as the state's flagship public medical school, the Medical College of Georgia, and the State's only dental school. Founded in 1828, the university started with just seven students. Those who now attend are keenly focused on excellence in health sciences, cyber security, business, and the humanities.  The university recently established a separate college for computer and cyber sciences. Watch the following video for an update as to how Augusta University is working to meet the cyber security workforce demands.
In addition to Augusta University and Augusta Technical College, there are a plethora of other colleges and universities in the area that offer degree and training programs. Higher Learning Abounds in the Augusta MSA
University of South Carolina Aiken is a liberal arts institution established in 1961 in response to citizens wanting local higher education options. In 1977, the university was fully accredited as a senior college and continues to grant baccalaureate degrees in 48 programs of study. USC Aiken has ranked in the top three public baccalaureate colleges in the South in U.S. News & World Report's "America's Best Colleges" for nineteen consecutive years. It is also one of the fastest growing institutions in the USC system with over 4,000 students.
Aiken Technical College is a public, two-year, comprehensive institution aimed at educational, economic, and professional development. The college supports growth by educating students for entry into the workforce with the use of facilities like their CSRA Manufacturing and Technology Training Center and the Center for Energy and Advanced Manufacturing. Industries may partner with ATC through their Technical Scholars Initiative in order to educate and graduate technicians in fields where shortages exist.
Paine College is a church-related historically black college that offers a liberal arts education. The institution offers degrees in arts and sciences, business administration, and education. Paine College has served the Augusta region for over 132 years, often addressing educational needs to underrepresented and unprivileged corners of the community.
Georgia Military College, an accredited public-independent liberal arts college, was voted 9th best community college by CNN Money and 9th fastest growing community college by Community College Week. The college prides itself on average class sizes of just 18 students and now offers an Associate Degree in Cyber Security, a field of study particularly pertinent in Columbia County.
Brenau University is a liberal-arts based institution that was founded in 1878. The university offers doctorate and M.F.A. degrees, as well as master's, bachelor's, and associate's degrees. Professional certifications are offered in more than 50 areas of study. There are five colleges contained within Brenau University: College of Business and Mass Communication, College of Education, College of Fine Arts & Humanities, College of Health Sciences, and a Women's College. The university has been lauded and ranked by U.S. News & World Report, America's Best Colleges, and The Princeton Review as one of the top higher education values in the Southeast.
Other colleges in the area include: University of Phoenix, Troy University, Strayer University, Virginia College, Southern Wesleyan University and more.
More choice nearby.
Other prominent universities and training institutions located with a 2-hour drive of Columbia County include:
University of South Carolina (Columbia, SC & Aiken, SC)
University of Georgia (Athens)
Emory University (Atlanta)
Georgia Institute of Technology (Atlanta)
Georgia Southern University (Statesboro)
Georgia College and State University (Milledgeville)